FOR THE ENVIRONMENT
Protecting Our Communities

Inspiring Employees to Make an Impact

Each year, approximately 10,000 employees participate in our employee engagement program to promote environmental stewardship, called "Our Green Impact." The program offers employees on-site and virtual environmental education, as well as volunteer events. In addition to location-based "green teams" that drive initiatives at the office level, every MetLife line of business, function and region has a climate goals champion responsible for helping the enterprise achieve its goals by 2030. This includes setting objectives for their function, driving action, collecting metrics and sharing progress with their senior leaders and associates regularly. 

2021 EcoChallenge
More than 3,100 employees from 40 markets participated in the 2021 MetLife EcoChallenge, an annual two-week effort to encourage employees to adopt green habits, tripling participation rates from 2020 and making it the most impactful challenge to date. Our collective actions resulted in: 
Over 147,000 actions completed; 
Avoiding 35,000 lbs. of CO2; 
Removing over 10,000 cups, 25,000 plastic bottles, 12,000 plastic containers and 15,000 plastic straws from landfills;
Spending more than 435,000 minutes exercising; and 
Spending more than 110,000 minutes learning about environmental issues. 
Tree Planting
MetLife's goal to plant 5 million trees by 2030 is an effort to reduce carbon emissions in the atmosphere and help reforest areas that have been decimated by natural disasters, including hurricanes, floods and wildfires. 
We expect to reach our target through initiatives that include large-scale reforestation programs in national and state forests, distribution of trees to homeowners in communities impacted by disaster and employee volunteer projects in urban areas around the world. We plan to engage all stakeholders in this commitment and educate our employees, customers and community members about the importance of trees. MetLife also joined 1T.org, a global leadership platform to mobilize, connect and empower the global reforestation community to conserve, restore and grow 1 trillion trees by 2030.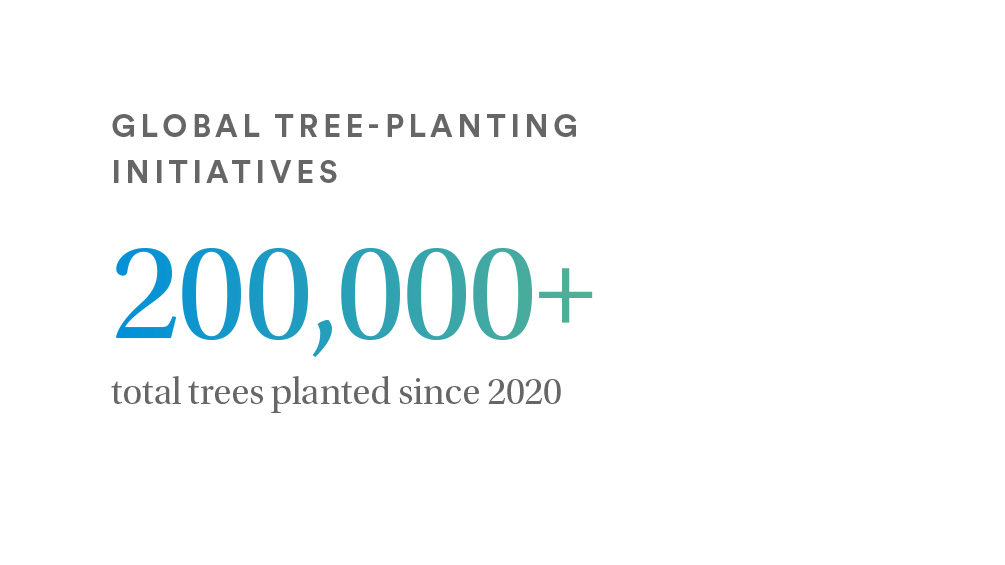 Reaching our
tree-planting

goal around the world
Click a location to learn more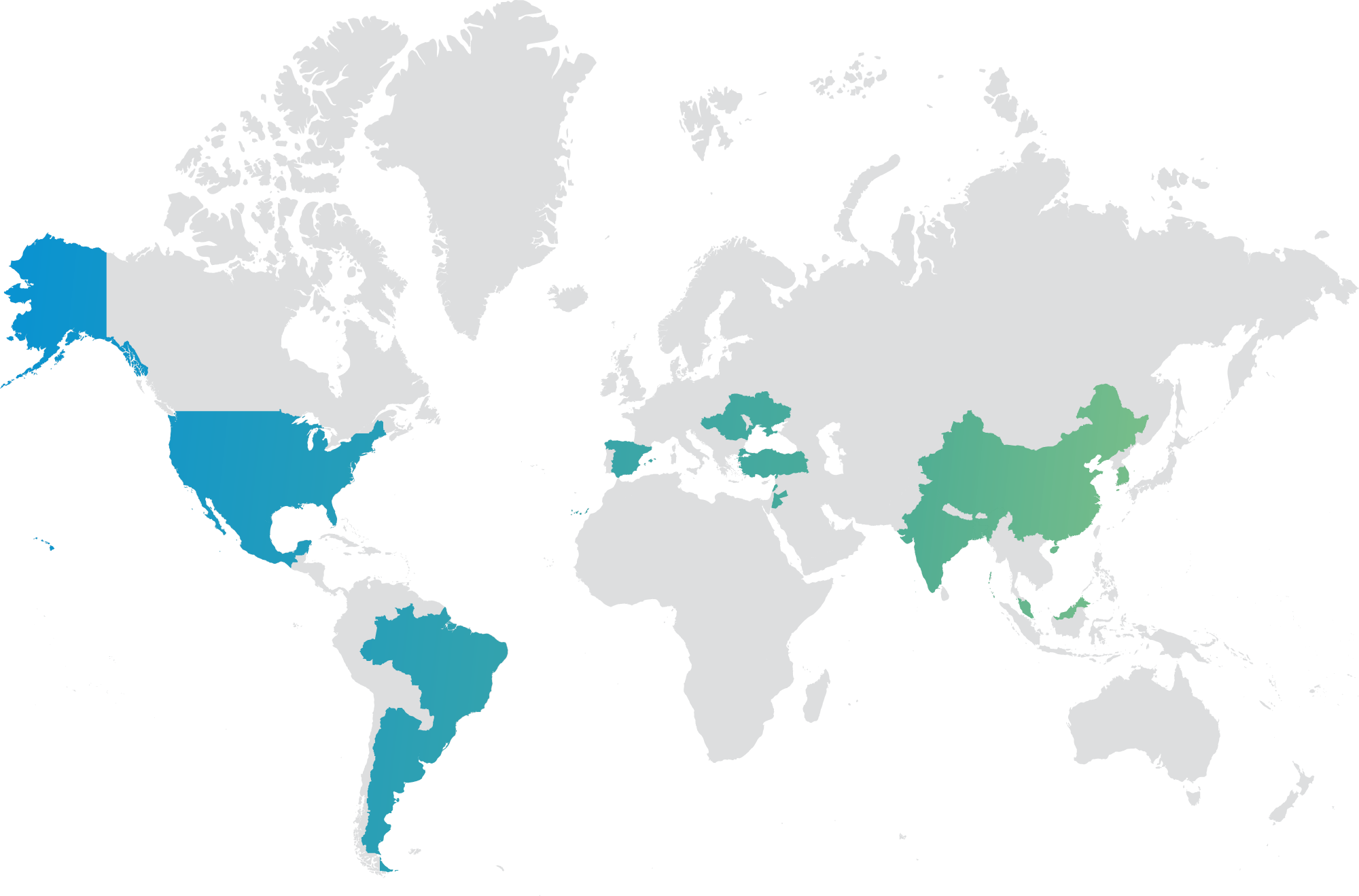 1
Mexico
---
In Mexico, we planted almost 20,000 trees as part of two programs, one with the nonprofit Reforestamos and another with The Arbor Day Foundation. In both cases, we encouraged employees to "adopt a tree."
2
U.S.
---
In the U.S., 20 employees in Tampa, Florida, worked with 200 other volunteers to plant 1,250 longleaf pines.
3
Argentina
---
In Argentina, we planted 600 trees in partnership with ReforestArg.
4
Uruguay
---
In Uruguay, we planted 100 trees—one tree per local employee—in the public park of Punta del Diablo, Rocha, with the Plantatón Uruguay initiative.
5
Spain
---
In Spain, approximately 25% of the MetLife workforce, in partnership with the Arbor Day Foundation, planted 854 total trees in an area where natural forests have been lost to fires.
6
Hungary
---
In Hungary, we partnered with the Hungarian Association of Executives and Főkert Budapest to plant 1,200 saplings.
7
Romania
---
In Romania, we planted 10,000 trees for policies sold as part of our "Tree of Life" insurance program, in partnership with our pension products and providers.
8
Turkey
---
In Turkey, we donated 10,000 trees in 2021 to reforest areas destroyed by fires in the Hatay region. The saplings will be planted through the Turkish Foundation for Combating Soil Erosion.
9
India
---
In India, we planted more than 14,000 saplings to add around 24 acres of green through our "Glow Green" initiative."
10
Korea
---
In Korea, 1,800 trees were planted to honor those who participated in the Korea School Challenge.
Empowering Youth

EcoRise is a school-based program to empower youth to tackle real-world challenges in their schools and communities by teaching environmental literacy, social innovation and hands-on design skills. Through this partnership, MetLife Foundation provides grant funding for the program, and MetLife employees have the knowledge and skills to inspire and educate students to become involved in environmental stewardship in their schools and communities.
MetLife employees involved their families in the annual EcoChallenge, including by gardening and growing local food together.
Partnering For Positive Change

MetLife leverages customer marketing and communication to understand priorities and collaborate on ways to reduce environmental impact. See Reducing Paper and Waste—Going Digital for more information.

MetLife also collaborates with external organizations that are focused on climate action. MetLife is a founding member of the Climate Leadership Council, an international policy institute founded in collaboration with business and environmental leaders to promote a carbon dividends framework as a cost-effective and equitable tool in our climate solutions toolbox. We engage and support a variety of advocacy and industry groups, such as the U.S. Green Building Council, the Geneva Association, and Institute for International Finance Sustainable Finance Working Group, and collaborate on monitoring and managing climate risks through globally recognized frameworks and initiatives.
More from this chapter
Learn more about our approach for our environment in the links below:

We strive to be a force for good in the communities where we operate.
Next Chapter
Want the full report?
Learn all the ways we are living our purpose.