Financially material ESG considerations are an important part of our due diligence, as we seek to identify issues that may impact the reputation of a borrower, as well as its financial condition, credit rating and transaction pricing. When assessing the relevant risks associated with any investment opportunity, we conduct bottom-up fundamental research and focus on multiple factors. We believe that adhering to sound ESG practices can minimize financial risks such as controversy-triggered loss of customers, fines, penalties and environmental clean-up costs.
MIM maintains policies and brochures that guide and communicate our ESG integration efforts within our investment processes. We update policies when necessary to reflect best practices and prevailing market conditions.

Our policies and
strategies include:
Fixed Income
MIM seeks to build long-lasting relationships through a comprehensive approach to understanding each of our client's needs and objectives, and constructing a fixed income portfolio that best meets their goals. Risk management is ingrained in MIM's culture and integrated throughout our investment process. Both our public and private credit teams have a dedicated ESG-focused section included within their credit research presentations and internal credit memos. Financially relevant ESG risks and third-party ESG risk ratings, as may be applicable and available, are included as a part of our overall risk assessment.
In 2022, MIM acquired Affirmative Investment Management (AIM), a specialist global ESG fixed income investment manager. AIM's deep capabilities in impact investing, verification, reporting and engagement advance MIM's ESG investment and reporting capabilities.
Active Engagement
MIM believes active engagement with company leadership is key to managing investment risk. Ongoing dialogue helps to raise awareness of sustainable business practices. Engagement not only provides an opportunity to better understand relevant, material ESG risk factors but it is also an opportunity to be transparent about our risk disclosure expectations to improve issuer disclosure. Our engagement conversations are guided by, and recorded in accordance with, the Sustainable Accounting Standards Board (SASB) materiality mapping framework, which identifies relevant industry-specific ESG risks and opportunities for discussion. Further details supporting our active engagement practices can be found within MIM's Engagement Policy.
MIM's public and private fixed income teams have developed proprietary engagement databases designed to be fully integrated into each of their respective research processes. This allows each analyst to log and update engagement on ESG factors. Additionally, each database includes deals that have been rejected due to a negative evaluation of these factors. Case studies, offering examples and outcomes from our engagement activity, are provided within MIM's Public Fixed Income and Private Capital Sustainable Investing brochures found on our website.

MIM Fixed Income 2022 Engagement Activity1
Total Combined Unique Issuer Engagements: 487
Total Combined Engagements: 1,387
Real Estate
MetLife has been involved in real estate since 1878, and MIM provides debt and equity origination and asset management capabilities across offices in the U.S. and international markets, including the U.K., Japan, Korea, Chile and Mexico. MIM embraces its role as a responsible real estate investment manager and lender.
MIM offers investors strategies that seek to achieve income growth and capital appreciation by investing in competitively positioned properties in markets with favorable demand drivers. Multiple MIM equity portfolios have achieved five-star status and have been designated as "Sector Leaders" over the past two years in the Global Real Estate Sustainability Benchmark (GRESB).
MIM is proud to invest in properties that advance sustainability and that contribute to protecting biodiversity by, for example, managing on-site pollinator projects that help protect and promote pollinator populations critical to supporting our food system and fiber crops. MIM's real estate investment portfolio includes nine properties with beehives. Please see Offices and Operations to learn more about beehives at our corporate offices and MIM's green building practices and certifications.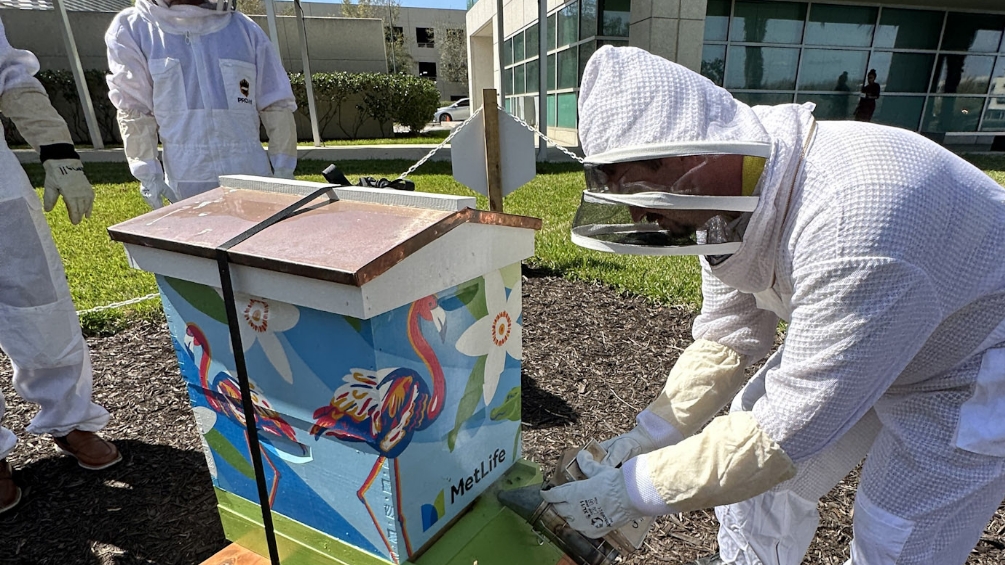 Our commercial mortgage loan business has been active since 1875 and focuses on loans across multiple property types and locations. For example, MIM originated an over $35 million commercial mortgage loan on Colina Apartments, a new Built-Green certified apartment building in Seattle, Washington. The Property participates in Seattle's Multi-Family Tax Exemption program requiring that 28 units be leased at affordable below-market rents. Sustainable design elements include a green roof to catch rainwater, a ground-level bioswale to manage stormwater runoff, solar panels for water heating and a location convenient to public transit. Additionally, the property has ground-floor retail, which is occupied by three restaurant tenants, two of which have strong ties to the local community.

Agricultural Lending
MIM's Agricultural Finance Group clients have provided long-term debt capital for farmers, ranchers, agribusinesses, forest products facilities and timberland owners for more than a century. We are also proud of our role in building resilient communities and our investments in sustainable agriculture.3 Notably, MIM's Real Estate Debt and Agricultural Lending teams have also developed in-house solutions to collect ESG-related data from borrowers at the time of loan origination. This data is also categorized in alignment with SASB's framework.
Please see MIM's Agricultural Finance Lending supplemental ESG investment policy to learn more.
More from this chapter
Learn more about for our colleagues in the links below:

Want the full report?

Download for comprehensive insights and strategies.

1 MIM's public and private fixed income investment analysts regularly interact and engage in discussions with a company's senior management throughout the initial due diligence process and as part of the portfolio monitoring process. Engagement figures here represent the number of engagements and range of topics covered in 2022. Learn more about MIM's Engagement Policy.
2 Represents percentage of MIM-managed and -controlled real estate equity investments as of November 30, 2022.
3 Please see Glossary on page 97 to learn more about investments in sustainable agriculture.